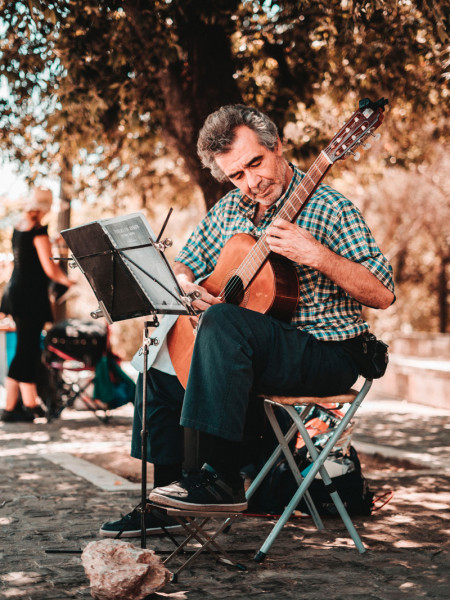 Welcome to our Music Diary page for Classical Guitar
Make a note of these recommended activities in your Music Diary to help with your practice.
Regular practice can be fun and will help improve your playing or singing.
Remember you're in charge of your practice routine so you can work at your own pace. Keep working on new pieces or skills until you feel confident with them before moving on to the next challenge.
Most of these activities are suitable for electric and/or acoustic guitar players of any ability to explore.
Click "Additional Activites and Resources" tab to access the Instrumental Update Worksheets to get the most from these activities in your practice.
A collection of free stroke exercises to help develop right hand technique using G7 and C chords.