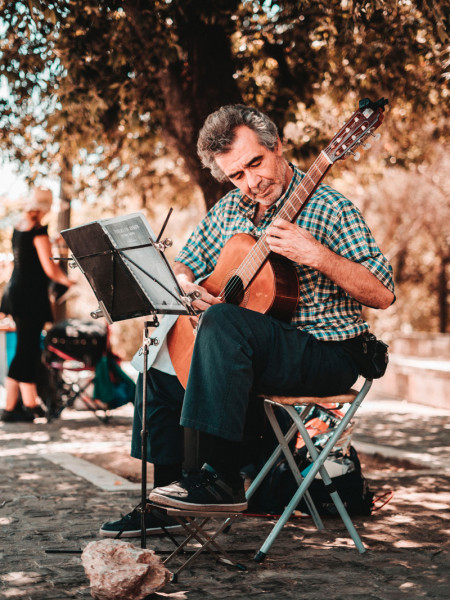 The Classical Guitar
We hope you'll love playing the classical guitar as much as we do. Our guitar team have shared this useful information for anyone looking to learn.
Lesson packages start from £82 per term for children/£100 per term for adults, with discounts of up to £30 per term for Kirklees Priority Passport holders. Please see INSERT LINK TO PRICE LIST PAGE for details.
Click here to
apply for lessons
Let's get playing!
All ages can learn to play the classical guitar!
The good news for younger players is that guitars come in smaller sizes scaled down to fit with your hand size and your teacher or local music shop will advise you of the right size to start with.
Beginner instruments are affordable and widely available, and for the very youngest players there's the option to start with the ukulele if they'd like to before moving on to the guitar.
Special features
The classical guitar has a beautiful, mellow, resonant sound. In many ways it is like having a whole orchestra to yourself. It has a large range of notes and techniques that can be used to play melodies and exciting solos as well as accompaniments for other musicians and vocalists.
It is also used to play chords and is an excellent instrument for learning about harmony. It is well suited for playing classical, flamenco and folk music and is used extensively in background music and film scores.
Why choose the classical guitar?
This versatile instrument can be played solo or in a group.
Classical guitarists develop excellent co-ordination skills over time and an ability to read music which can be applied to other guitar-type instruments.
If you love to sing or want to write your own songs (including for BTec and GCSE Music) it is a perfect instrument with which to write and perform your own compositions.
The guitar and its instrument family
The classical guitar is part of a very large guitar instrument family. Whilst classical guitars have the same notes in the same places as electric and acoustic guitars, they are all produce sound in different ways. Classical guitars have some nylon strings which give a mellow sound and are softer to press than those on other guitars which only have steel strings. Unlike electric guitars, you don't use an amplifier or plectrum when playing the classical guitar - just your fingers and the guitar itself are needed.
You can see the difference between and acoustic and classical guitar because the classical guitar has a wider neck and smaller body.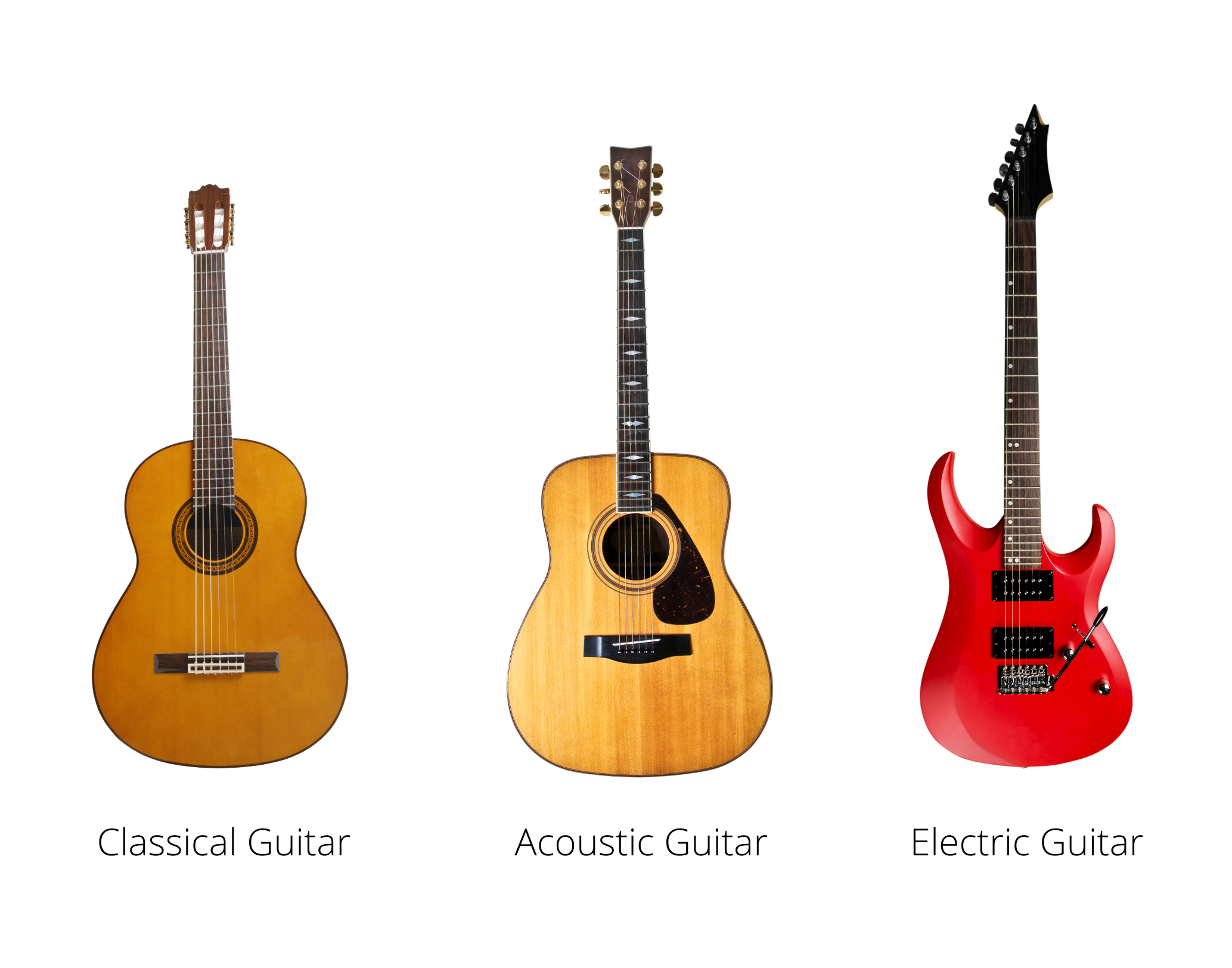 The classical guitar in action
In this piece the guitarist plays the main melody and accompanies it with the lower bass notes at the same time.
Recuerdos de la Alhambra by Francisco Tárrega performed by Craig Ogden: