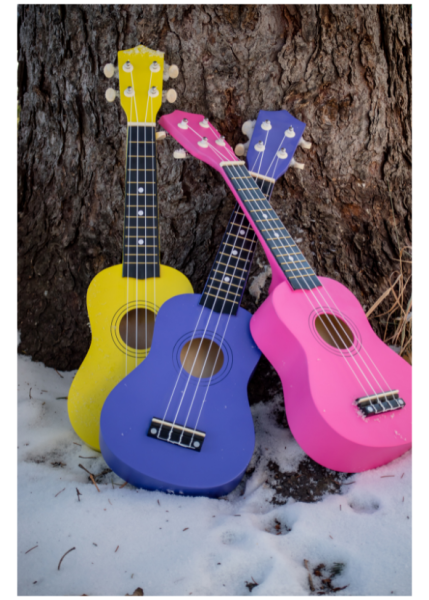 Welcome to our Music Diary page for Ukulele
Make a note of these recommended activities in your Music Diary to help with your practice.
Regular practice can be fun and will help improve your playing or singing.
Remember you're in charge of your practice routine so you can work at your own pace. Keep working on new pieces or skills until you feel confident with them before moving on to the next challenge.
Click "Additional Activities and Resources" tab to access the Instrumental Update Worksheets to get the most from these activities in your practice.
All abilities can enjoy learning to play this wartime song on the ukulele
This piece is taken from the Mya-Moe Ukulele website. It can be played as a solo piece or as a duet. Ms Eady is playing the duet version here. Use the sheet music to play the main tune from notation or tab, or more advanced players familiar with the format may wish to try the full tab solo/duet version.