Choirs and School Singing
Choirs and School Singing Activities and Resources
These activities and resources are for teachers working with pupils in Key Stage 1.
Additional activities for pupils receiving small group/individual instrumental or vocal tuition can be found on our Resources for Pupils pages.
A collection of chords and lyrics to familiar traditional songs. Chord patterns provided for ukulele accompaniment.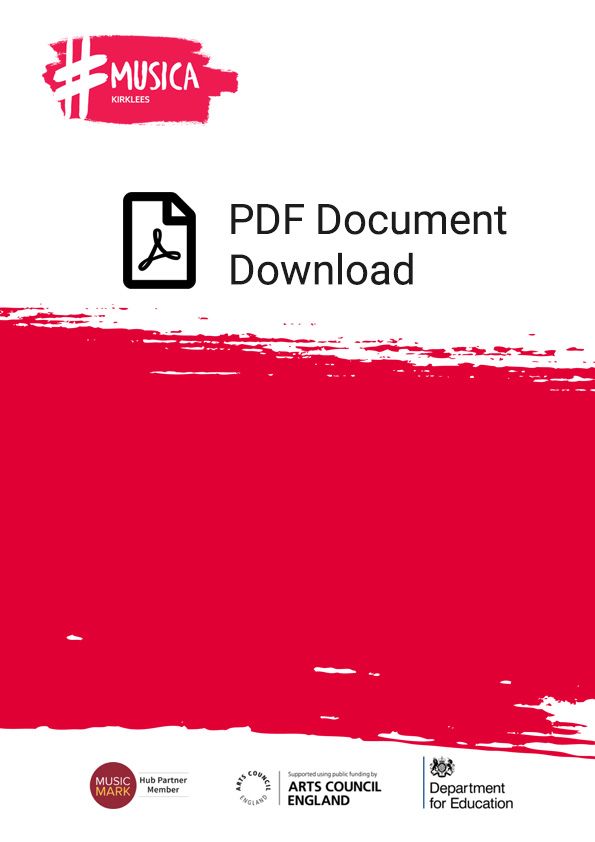 Record your practice by colouring in this chart. How will you celebrate when you've filled it all in?
Backing tracks, lyric sheets and performance tracks to download for free for songs chosen for the Kirklees Primary Music Festival 2020.
A huge range of backing tracks, sheet music, worksheets and lyrics for classroom singing. The 'Song of the Week' resources are available for free.