Welcome to our Music Diary page for Violin
Make a note of these recommended activities in your Music Diary to help with your practice.
Regular practice can be fun and will help improve your playing or singing.
Remember you're in charge of your practice routine so you can work at your own pace. Keep working on new pieces or skills until you feel confident with them before moving on to the next challenge.
Go to "Additional Activites and Resources" to access the Instrumental Update Worksheets to get the most from these activities in your practice.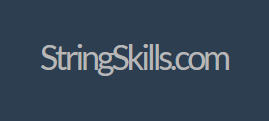 String Skills offers a whole range of resources for string players. You can download a range of well-known tunes to have a go at. The pieces vary in difficulty, starting with the easier ones and getting progressively more challenging. Be careful of the use of low/squashy 2s in some of the later ones, and Go Down, Moses should only be attempted by those working towards Grade 2 due to the use of flats.
There are backing tracks available to download for you to play along with (most have an introduction – have a quick listen first before you try playing along).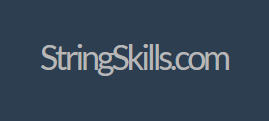 Use the worksheet to navigate the String Skills website. The worksheet identifies useful activities for grade 3 ability.