Welcome to Musica Youth Orchestra (MYO)
Musical Director: Thom Meredith (Principal, Musica Kirklees)
Musica Youth Orchestra (MYO), under the umbrella of Musica Kirklees, was founded in September 2000. Its aim is to provide high quality orchestral opportunities for the students in the area who have reached advanced standards of performance.
MYO embraces a variety of genres and styles, from classical to contemporary, film and popular, engaging in project work with other arts organisations and complementary groups.
Since its creation, MYO has performed with guest musicians, most recently Rick Uttley, Yuanfan Yang and John Lill. In 2015 MYO (under its former name KYSO) and local schoolchildren performed with Grammy award nominee Beth Neilsen Chapmen for The Mighty Sky, a sell-out concert and laser show focused on science and astronomy. This performance led to an invitation to take part in the Schools Prom at the Royal Albert Hall.
Each section of the orchestra is tutored by a separate member of staff and the string section is a successful orchestra in its own right. Musica Youth Strings, directed by Peter Simons and assisted by Will Mace, has been successful in many festivals and regularly wins the right to perform in London and Birmingham with the National Festival of Music for Youth. The brass section (Musica Symphonic Brass) is directed by Nick Dolling, Musica Kirklees Assistant Principal, and the woodwind by Rachel O'Sullivan. The orchestra is conducted by Thom Meredith, Musica Kirklees Principal.
Recent tours to Saltzburg (2011), Provence (2013) and Garda (2015) have proved extremely popular and the orchestra has also performed at Disneyland, Paris.
Auditions for MYO
Take place in the Summer term. For more information, please contact Niki Matthews (PA to the Principal): niki.matthews@musicakirklees.org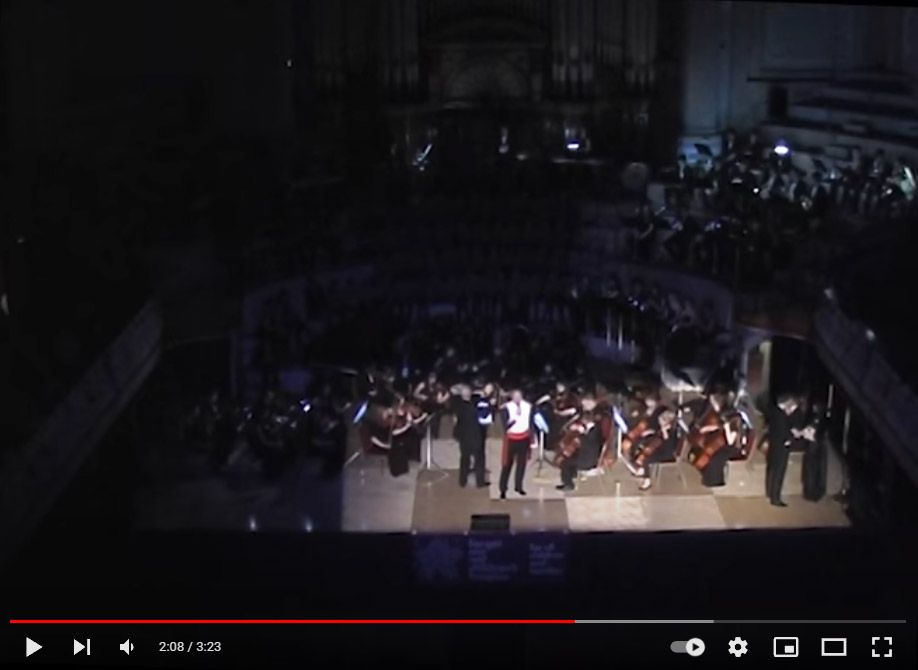 The memorable music of 'Les Miserables' performed by Kirklees Youth Symphony Orchestra with the Lindley Junior School Choir, soloists Ellie Pike, Harry Meredith and Thom Meredith, conducted by Ralph Barker.
visit our other

youth ensembles

Membership is open to everyone privately tutored or self taught, our Music Centre makes everybody welcome.